Tee Shirt

Tee Shirt, or T-Shirt Sales of our World Record Largest Human Letter Q are available.

Just to help you decide you really need one, we are showing a picture of it here. Our special thanks to Mark G for doing such a great job on the design and getting it ready for the printers!

World Record Tee Shirt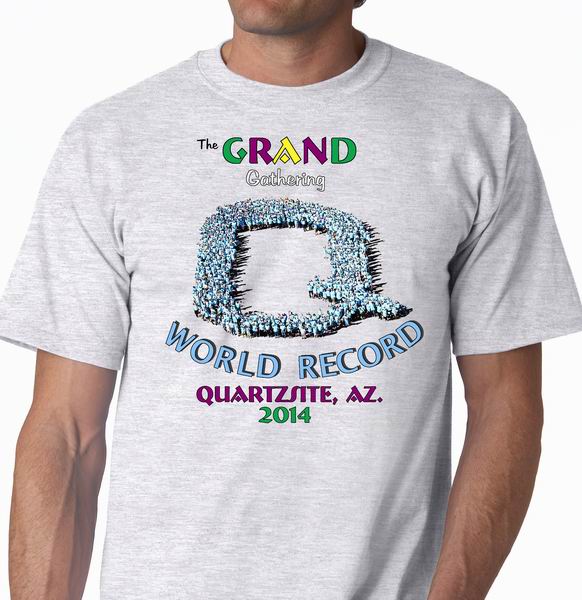 The World Record Tee Shirts are in!!!!!
They are being sold for $15.00 each. Shipping within the US will be by Priority Postal with a tracking number. We are anticipating getting 2 Tee Shirts within a single Priority Flat Rate Box for the $5.25 USPS charge.
For our Canadian neighbors, we are anticipating the cost to be approximately $8.00 - Until we receive an order and attempt to process it, we won't know. Once we have a Canadian order, we will know and adjust our shipping costs accordingly.
Please bear with us on a Canadian order. We will probably remove the button as soon as we have our first order to then re-configure what it actually costs to ship an order to Canada. As soon as that happens, we will put the button back on the site!

Naturally, they will be available when you return in the fall also!
Chose Your Tee Shirt Size Below and Place Your Order