About Us

About Us covers everything about our volunteers, committees, Board of Directors and everyone who helps us out.
The Quartzsite Improvement Association is entirely staffed and run by volunteers. Some live in Quartzite all year, while many return from any part of North America for the "Winter Season".
There is an elected Board of Directors that reports to the Membership once a month, during the winter season. Many members return before the official opening to help out  - as you saw in our Office Improvements page.
It is really gratifying to see so many people returning to Quartzite (every year) and the first stop they make is to the QIA and usually to volunteer for any of the many needed positions.

QIA 2016-2017 Board Members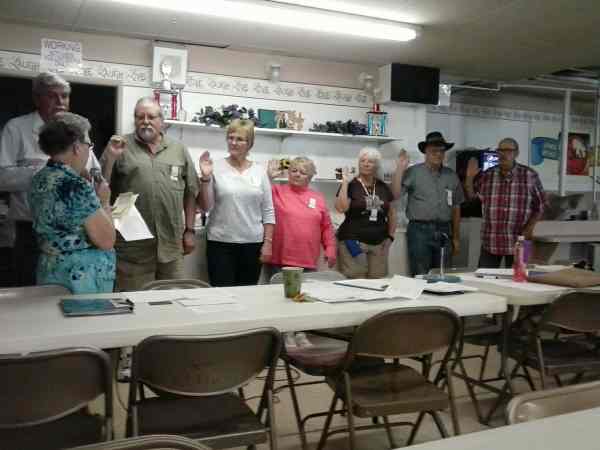 Arlea Long administering the oath of office to QIA Board Members: Mike McClusker, VP Richard Trusty; President Sandy Andreasen; Treasurer Pat Smith; Secretary Charlene Darling; Alva Richardson and Bob Mallette

Powwow & About Us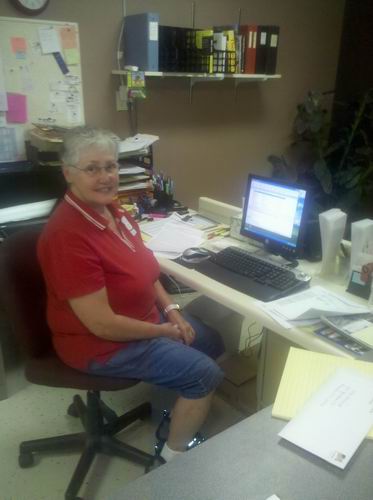 Keeping the Doors Open (& Closed)

Our custodial group of volunteers literally keep the doors open!! They are in charge of being sure the building is open for the various meetings, classes, dances, etc. Then, they also make sure to stay late and close the doors for the night and clean up after a meeting, dance, etc. so the building is all set for the next day or event.

Soooo, if you are here and are trying to decide to take your trash to the trashcan or straighten out your chair/table - please think of these wonderful volunteers and do the right thing! We all will appreciate it!

Be sure to take a look at the fantastic group of volunteers that do the cooking and serving (and cleanups!) for our Wednesday night Pancake Suppers. Also, be sure to look at our Activities page to see more featured volunteers

We'll keep adding pictures and stories here as the season progresses!

Home
› About Us and our Volunteers