POWWOW Show

2017 POWWOW Show

Jan 18 thru Jan 22, 2017
Our POWWOW Show is an annual Rock and Gem Show with Minerals as well. We have Free Admission, Free Parking and great low-cost meals available to all.
2016 was our 50th Anniversary for our POWWOW Shows!!!

Take a look at all our Pictures of the 2016 Show.
As you've probably gathered by now, the POWWOW Show in January is our biggest and greatest event for the QIA.
Sandy K runs the POWWOW Show - Not an easy task considering all the pressure and details that need to be constantly worked out. Sandy is really working hard to be sure everyone and everything is all taken care of for the big event!

Our special "Kudos" to Sandy K for being there for the QIA (literally too - the hours are a lot - especially for a volunteer!!!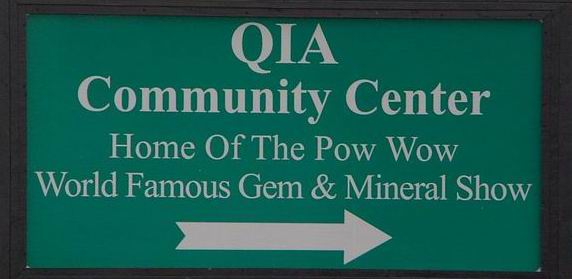 2017 Powwow Booth Spaces Below

North - E Ironwood Rd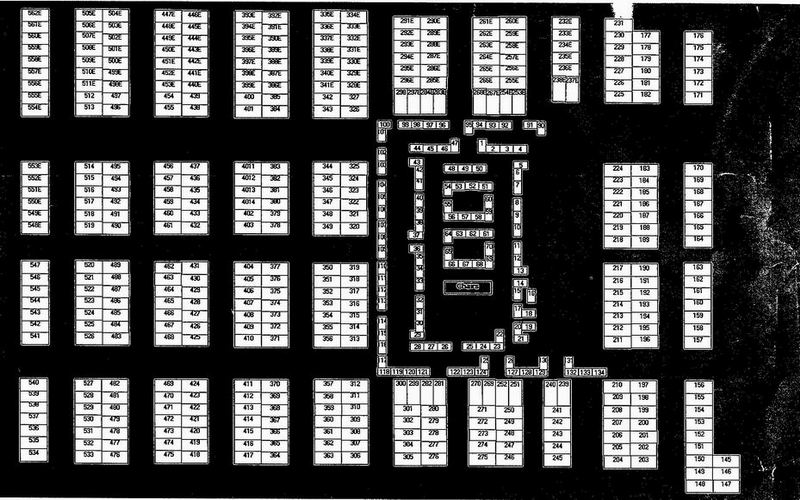 South - I-10 Highway


Please BOOK for the 2017 Show through our direct email!
We have this special email account just for POWWOW Business
Vendors
Be sure to have an Arizona Sales Tax ID# and a Quartzsite Vendor Permit.
You MUST have an Arizona Sales Tax Permit BEFORE COMING to Quartzsite.
You will NOT get a Quartzsite Vendor Permit without it!!!

If you haven't obtained the Quartzsite Permit before the show, the city provides a desk at the registration area for Vendors to obtain their permit right at the QIA.
Save yourself lots of Registration time by getting both BEFORE you arrive here.
Setup is Jan 16 & 17, 2017 - MUST be Completed BEFORE Jan 18, 2017 Opening Day

This annual Show has vendors coming from all over the world. We have over 520 vendor display areas inside & outside the building in our huge parking lot area.
All the merchandise displayed by vendors must be 75% gem, mineral or jewelry related. All our visitors over the years love that we insist on a 75% ratio because they know coming to this show it is all about rocks, minerals and gems!
We offer Free Admission and Free Parking with 2 Shuttle Buses running all day to help get people from their cars to the Vendors. We will also be providing 2 ATM's on-site - in the cafeteria area.
Interested in our various Powwow Field Trips?
Click here to see the 2017 details

Another great service we provide is 3 home style meals are available so you don't have to waste any "Shopping Time" leaving the show area. If you really need a quick lunch, we even have special Sandwich "To Go Windows" for that quick meal - especially for the Vendors!
Take a look at all our Pictures of the 2016 Show

There are 50+ Showcases on display inside the building of beautiful gems, minerals and jewelry. Our Hobby Room, just off the Main Hall features displays of other hobbies such as beading, quilting, painting, wire wrap and so much more.

We are very excited about hosting our 2017 Show and hope you can make the trip to see all the wonderful items our Vendors bring from all around the world. This is our biggest fund raiser and really helps us and our community.
The next POWWOW Show is

Wednesday Jan 18, 2017 and will go thru Sunday Jan 22, 2017
During the summer, Email POWWOW Support Directly
Volunteer Staff

Before the actual opening of the Annual Quartzsite Improvement Association Gem & Mineral Show, we have a gathering of all the wonderful volunteers. They all met in the cafeteria to go over their assignments and be sure everyone is ready!
The show starts Wednesday. There are over 300 volunteers that help coordinate this incredible show!!

We have more pictures of the Thank You Meeting with lots more volunteers!

ATM provided by MobileMoney

Home
› POWWOW Show News